Watch the latest Veitch videos, from factory tours to on-water tests.
"If someone wants a sexy, practical game-fishing boat that nobody else on the water has, then this is your boat."
CONSTRUCTION METHOD
Beneath the immaculate white gelcoat is a laminate that leaves most Australian boat builders in the wake of the Veitch 27.
THE VEITCH 27 HARDTOP
The Veitch 27 will appeal to guys with big boats who want to go faster and not have the dramas of pushing a 40-footer from bite to bite.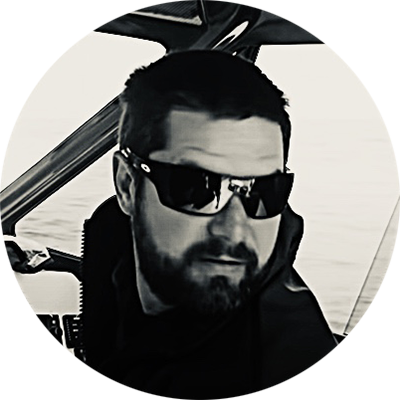 MEET ROGER VEITCH
Roger's love of boating and go-fast carbon fibre technology led him to create the Veitch 27 – a beautiful, high-tech gamefishing trailerboat.
Browse images of the Veitch factory, Veitch 23 and Veitch 27 in action!
VEITCH 23 CONSOLE
The new Veitch 23 Console has landed and it is far from being just a cut-down 27! Roger says "The bottom is totally different. We effectively lowered the line of the transom, then straightened the keel, then faired all that back in." There's also a flatter pad at the back to make it faster and straighter on flatter water. He says the 23 rides fast and flat through chop — better than the bigger 27, which features a rocker in the keel designed to run in big seas.
VEITCH 27 HARDTOP
The Veitch 27 Hardtop has a 2.5m beam and 25.5 degrees at the transom. The aggressive dead-rise extends right up into the bow at more than 50 degrees, complemented by a large flare. Roger says it's more of a wedge than a traditional Carolina flare. "I wanted to create more buoyancy in the top section of the boat to keep the bow up when diving into big swells. It keeps things pretty dry, particularly running down sea."
TRAILERABLE GAME-FISHING
The Veitch 27 includes some clever game-fishing touches in the cabin. Behind the driver's seat there's a fridge, sink and chopping board. It's also somewhere you can rig baits in bad weather. There's great accessibility to the cockpit for getting on and off the boat and bringing in big fish. A big dive door on the starboard side and a transom door give you a lot of flexibility to take a leak and move stuff on and off the boat. 
CONSTRUCTION METHOD
Roger Veitch has spent the past six years painstakingly creating the Veitch 27. It's not just a whole new shape, the Veitch is crafted with a technique called vacuum bagging — or resin infusion — a process perfected by Yanks, the most prolific boat builders in the world.